The books I am planning to read over the next few weeks are:
Perfect Lies by Kiersten White
The Warrior by Victoria Scott (Finished 08 May)
The Winners Curse by Marie Rutkoski
Surrender the Sky by Meradeth Houston
On the Edge by Allison Van Diepen (Finished 02 May)
Kiss Kill Vanish by
Jessica Martinez (Finished 03 May)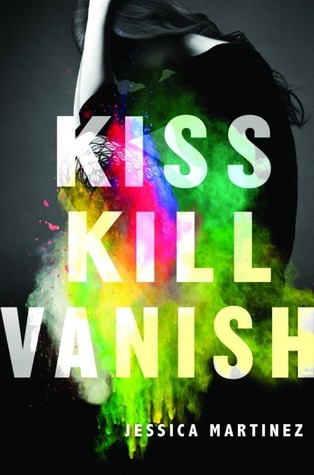 I have copied the details directly from Kimba's blog below.
Clean Sweep ARC Challenge May 1 through May 31
Rules
Link-up and add button to your blog

Arc must be read between May 1st and May 31st, 2014

Challenge starts and ends at midnight in your local time zone

All ARCS/finished copies that were provided by publisher/author are eligible. They can be in any format (eBook, physical, audio)

Post start up post with goals.(can be posted during event)

Tweet using hashtag #CleanSweepARC

You do not have to post review on blog during the month of May. Just provide a link to Goodreads showing read May 1 to 31st with a two sentence review.

Twitter Party Wednesday May 14th 7pm (EST) #CleanSweepARC

Participate in challenges

The Participant Giveaway will include entries for each linked book read, posting about challenge, start up/results post (can be combined), having button on your sidebar, participation in Twitter party, entering challenges and for following hosts.

Grand Prize- One winner will receive a new release of their choice (can be audible, novel or gift card) valued at up to 20.00 US dollars. Open internationally.

Challenge Schedule and entry form will post on May 1st and participant giveaway will close on June 3 at 11:59 (CST)
Are you participating?? Happy reading & good luck!!