Hi everyone!! thank-you so much for stopping by today.
My WoW's for this week are Conspiracy Girl by Sarah Alderson & The Girl at Midnight by Melissa Grey, both sound amazing but the wait is going to be agonising.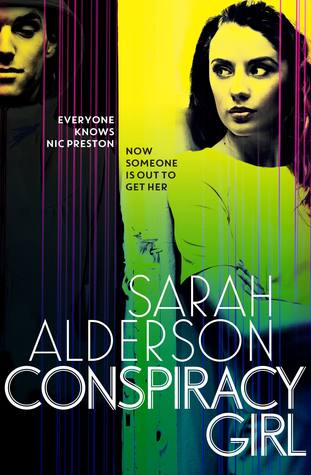 Publisher
: Simon & Schuster
Release date:
19th February 2015
Everybody knows about the Cooper Killings – the Bel Air home invasion that rocked the nation.
There was only one survivor - a sixteen year-old girl.
And though the killers were caught they walked free.
Now eighteen, Nic Preston - the girl who survived - is trying hard to rebuild her life. She's security conscious to the point of paranoia and her only friend is a French Mastiff bulldog, but she's making progress. She's started college in New York and has even begun dating.
But then one night her apartment is broken into and the life Nic's worked so hard to create is shattered in an instant.
Finn Carter - hacker, rule breaker, player – is the last person Nic ever wants to see again. He's the reason her mother's killers walked free from court. But as the people hunting her close in, Nic has to accept that her best and possibly only chance of staying alive is by keeping close to Finn and learning to trust the person she's sworn to hate.
Fleeing across a snowbound New England, frantically trying to uncover the motive behind the murders, Nic and Finn come to realize the conspiracy is bigger than they could ever have suspected. But the closer they get to the truth and the closer they get to each other, the greater the danger becomes.
To survive she has to stay close to him.
To keep her safe he has to keep his distance.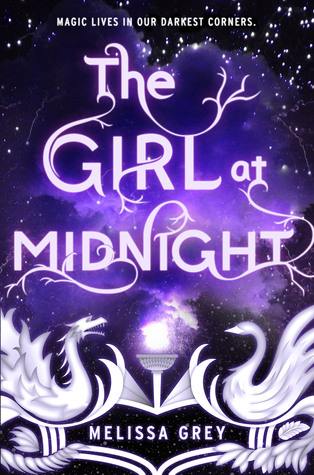 Series
: The Girl at Midnight
Publisher
: Delacorte Press
Release date:
28th April 2015
For readers of Cassandra Clare's

City of Bones

and Leigh Bardugo's

Shadow and Bone, The Girl at Midnight is the story of a modern girl caught in an ancient war.



Beneath the streets of New York City live the Avicen, an ancient race of people with feathers for hair and magic running through their veins. Age-old enchantments keep them hidden from humans. All but one. Echo is a runaway pickpocket who survives by selling stolen treasures on the black market, and the Avicen are the only family she's ever known.





Echo is clever and daring, and at times she can be brash, but above all else she's fiercely loyal. So when a centuries-old war crests on the borders of her home, she decides it's time to act.





Legend has it that there is a way to end the conflict once and for all: find the Firebird, a mythical entity believed to possess power the likes of which the world has never seen. It will be no easy task, but if life as a thief has taught Echo anything, it's how to hunt down what she wants . . . and how to take it.




But some jobs aren't as straightforward as they seem. And this one might just set the world on fire.
What are most anticipating this week?
PS.
If you are interested in children's book reviews (3-12 years), I have started a new review blog
Here
– Little Ones Read