I'm pleased to be able to participate in the Prophecy by Julie Anne Lindsey book tour hosted by YA Bound.
Author
: Julie Anne Lindsey
Publisher
: Lyrical Press / Kensington
Release date:
6th October 2014
Buy Links:
Amazon│B&N│Kensington│iTunes
Synopsis
: On the other side of death, is destiny.

Callie Ingram is spending her senior year focused on one thing: swimming. Her skill as a competitive swimmer is going to secure a scholarship and her future, or so she hopes. She has big plans, and Liam Hale, her gorgeous new neighbor, isn't going to affect them. But when Callie sees Liam beheading someone, she learns his family has a secret that will change everything. The Hales are Vikings, demi-gods who've been charged by The Fates to find their new destined leader.

Callie's caught in the middle of a budding Norse apocalypse, in love with Liam Hale and desperate to protect her best friend…who the Hales believe is marked for transformation. Putting the clues together as fast as she can, can discovers she has the power to rewrite destiny, for herself and all humankind.
Review: 3 1/2 out of 5 stars
Prophecy
is a nice start to the series, it follows eighteen year-old Callie Ingram who hopes to gain a scholarship with her swimming, something she is passionate about but her whole life is turned around when the Hale brothers move in to the house next door.
We learn early on in the story that the Hales are Vikings, demi-gods who have been sent to the small town of Zoar, Ohio by The Fates to find their new leader.
The Characters
: Callie was a great character, she is passionate about her swimming and is extremely close to her mother; her father is not in the picture – she was a strong willed character with a likeable personality. Her best friends are Justin and Allison, both wonderful and played an important role in the storyline, I especially loved Justin who was the perfect best friend & great boyfriend material and Oliver and Liam Hale, new in town with a reputation they are eager to escape. Liam is the love interest and was quite broody and sullen, I wasn't initially interested in him at all; his hot and cold personality confused me but I'm eager to see how their relationship progresses.
** Likeable, finely honed characters; the dialogue was entertaining as was their interactions
** The mystery surrounding the Hales, what they were and their purpose in the small town was enjoyable
** The mythology parts were written well but I would have liked more details
** I liked the plot twists and turns, I was curious about what Callie was so this tidbit was especially interesting
** Insta-attraction/love; it was pretty much right from the moment Callie first saw Liam and was quite off-putting
** The Kirk & Hannah side storyline, I didn't feel it was needed and nothing really came of it – teenage angst and unnecessary drama.
** Callie accepted everything too easily, I would have liked her to have shown more resistance when it came to the information she was receiving
** Some parts of the book felt choppy, I was a little confused at times
** I would have liked to have learnt more about the 'bad guys'
** I enjoyed the Norse mythology but would have liked to have more background details; I hope this is detailed in the next book
Julie Anne Lindsey is a multi-genre author who writes the stories that keep her up at night. She's
a self-proclaimed nerd with a penchant for words and proclivity for fun. Julie lives in rural Ohio
with her husband and three small children. Today, she hopes to make someone smile. One day
she plans to change the world.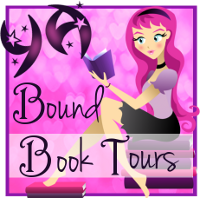 a Rafflecopter giveaway