Series
: Forget Tomorrow #3
Published
: Entangled Teen
Release date
: 3rd October 2017
Synopsis
:
The third book in the New York Times bestselling and RITA®-award-winning Forget Tomorrow series is a thrilling conclusion to an epic trilogy.
Seventeen-year-old precognitive Olivia Dresden is an optimist. Since different versions of people's futures flicker before her eyes, she doesn't have to believe in human decency. She can literally see the path to goodness in each person—if only he or she would make the right decision. No one is more conflicted than her mother, Chairwoman Dresden, and Olivia is fiercely loyal to the woman her mother could be.
But when the Chairwoman captures Ryder Russell, a boy from the rebel Underground, Olivia is forced to reevaluate her notions of love and faith. With Ryder's help, Olivia must come to terms with who her mother is in the present—and stop her before she destroys the world.
Seize Today
is the third book in the Forget Tomorrow series by Pintip Dunn and takes place six months after Remember Yesterday ends. This is a series which needs to be read in order to fully understand and appreciate what has happened.
Seize Today
is seventeen year-old precognitive Olivia's book, she is the daughter of Chairwoman Dresden and
can see different pathways a person can take in their future
; after being in hiding she has emerged to try to stop her mother from creating mass genocide. Olivia was an interesting character and one who I really felt for, she has been isolated for a majority of her life and hasn't felt love or had any real friendships until Jessa and Tanner.
In this book, the fast paced plot progresses as we continue to learn about the follow on effects from the first two books and future memories and learn of a new virus causing people to more or less disappear; it is essentially a race for Olivia, Jessa and their team to stop a vision that she had as a small child as well as a more recent memory which saw Ryder Russell from the rebel underground kill her.
Ryder is Jessa's best friend and someone who doesn't easily trust, he has felt loss and betrayal and doesn't let anyone close but after Olivia saves him from her mother he sees something in her and slowly begins to let her into his world. The romance wasn't at the forefront of this book as it has been in the others but it was one that I enjoyed as it bought Olivia closer to someone and form more than a friendship; she yearned for someone that would love her, I enjoyed their interactions and the way he came to care for her.
I have to admit the sci-fi components of this book were a little lost on me at times and I did find myself skimming; other than this I couldn't fault it. Pintip Dunn's writing is engaging, the creative world that she has written is unique and the characters were all amazing! Chairwoman Dresden was crazy but as the villain was perfectly written.
Everything was tied up neatly in the conclusion to this series and I am saddened that it has come to an end; getting to know each of these wonderful characters and delving into this creative world has been an amazing experience and I look forward to reading more books by this fabulous author.
Thank you to Entangled Teen via Netgalley for the opportunity to read and review Seize Today.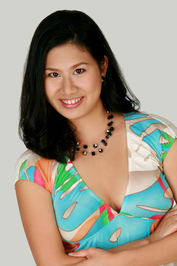 ABOUT THE AUTHOR
:
Pintip Dunn is a New York Times bestselling author of YA fiction. She graduated from Harvard University, magna cum laude, with an A.B. in English Literature and Language. She received her J.D. at Yale Law School, where she was an editor of the YALE LAW JOURNAL.
Pintip's novel, FORGET TOMORROW, won the RWA RITA® for Best First Book. It is also a finalist for the Grand Prix de l'Imaginaire, the Japanese Sakura Medal, the MASL Truman Award, and the Tome Society IT list. In addition, THE DARKEST LIE was nominated for a Romantic Times Reviewers' Choice Award.
Her other books include REMEMBER YESTERDAY, SEIZE TODAY, and GIRL ON THE VERGE.
She lives with her husband and children in Maryland.