Hi everyone!! thank-you so much for stopping by today.
My WoW's for this week are Confess by Colleen Hoover and The Dead List by Jennifer L. Armentrout.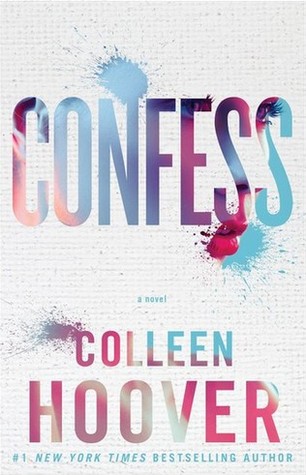 Release date:
10th March 2015
Auburn Reed has her entire life mapped out. Her goals are in sight and there's no room for mistakes. But when she walks into a Dallas art studio in search of a job, she doesn't expect to find a deep attraction to the enigmatic artist who works there, Owen Gentry.
For once, Auburn takes a risk and puts her heart in control, only to discover Owen is keeping major secrets from coming out. The magnitude of his past threatens to destroy everything important to Auburn, and the only way to get her life back on track is to cut Owen out of it.
The last thing Owen wants is to lose Auburn, but he can't seem to convince her that truth is sometimes as subjective as art. All he would have to do to save their relationship is confess. But in this case, the confession could be much more destructive than the actual sin…
Author
: Jennifer L. Armentrout
Publisher
: Disney/Hyperion
Release date:
31st March 2015
It's Ella's senior year of high school and she and her best friend Linds plan to make it the best year ever. At Brock Cochran's end of summer pool party, the girls vow to have as much fun as possible before they head off to different colleges in the fall.
But when Ella is mysteriously attacked on her way home from the party, everything changes. Ella's carefree senior year plans disintegrate as she finds herself at the center of an attempted murder investigation.
Ella is determined to move on; to get her life back to normal, but she can't seem to shake the feeling that she's still being watched. Suddenly, the people closest to her seem the most suspicious, like the elusive Jensen Carver. In her seemingly safe West Virginia town, Ella starts to wonder who she can actually trust
What are most anticipating this week?