Hi everyone!! thank-you so much for stopping by today.
I have two WoW's this week, The Drafter by Kim Harrison and White Hot by Ilona Andrews – the first book in this series, Burn for Me was fabulous!
Series
: The Peri Reed Chronicles
Release date:
1st September 2015
The Bourne Identity
meets
Minority Report
in this first highly anticipated installment in #1
New York Times
bestselling author Kim Harrison's sexy new suspense trilogy, featuring a brilliant special task agent at the top of her field and set in a futuristic Detroit.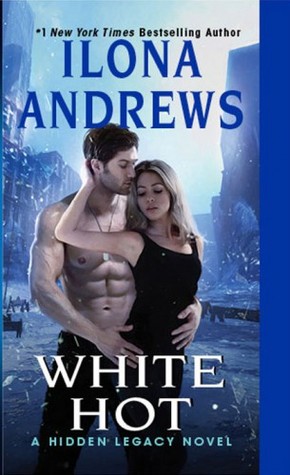 Release date:
27th October 2015
Nevada Baylor and Connor Rogan are back in the fight against corruption and the dark forces of Houston's elite. Once again, they've been drawn together to fight a common enemy, but something is growing between them, too. Something that's becoming more difficult to ignore with every heated touch and meaningful glance. But with new foes rising from all sides and danger ever present, they'll have to work that much harder to protect one another - and any future they might have together.
I'm celebrating my 4 Year Blogoversary with a giveaway -
Here