Hi everyone!! thank-you so much for stopping by today.
I couldn't decide this week so I have two WoW's! Burn by Paula Weston which is one of my favourite series. My second WoW is Tracked, by Jenny Martin, a futuristic Fast and the Furious!
Publisher
: Text Publishing
Release date:
24th June 2015
The final book in The Rephaim series. Due out in June 2015 for Australia/New Zealand; August 2015 for UK; and June 2016 for US/Canada.
Gaby remembers everything.
For a year she believed she was a backpacker chilling out in Pandanus Beach. Working at the library. Getting over the accident that killed her twin brother.
Then Rafa came to find her and Gaby discovered her true identity as Gabe: one of the Rephaim. Over a hundred years old. Half angel, half human, all demon-smiting badass—and hopelessly attracted to the infuriating Rafa.
Now she knows who faked her memories, and how—and why it's all hurtling towards a massive showdown between the forces of heaven and hell.
More importantly, she remembers why she's spent the last ten years wanting to seriously hurt Rafa.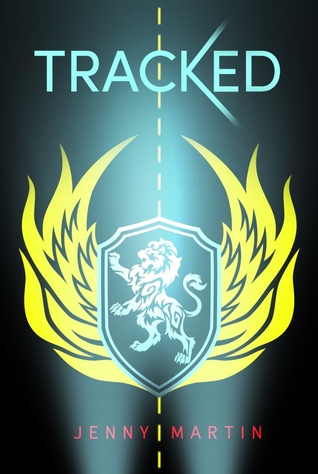 Release date:
5th May 2015
The Fast and the Furious
gets a futuristic twist in this action-packed debut!
On corporately controlled Castra, rally racing is a high-stakes game that seventeen-year-old Phoebe Van Zant knows all too well. Phee's legendary racer father disappeared mysteriously, but that hasn't stopped her from speeding headlong into trouble. When she and her best friend, Bear, attract the attention of Charles Benroyal, they are blackmailed into racing for Benroyal Corp, a company that represents everything Phee detests. Worse, Phee risks losing Bear as she falls for Cash, her charming new teammate. But when she discovers that Benroyal is controlling more than a corporation, Phee realizes she has a much bigger role in Castra's future than she could ever have imagined. It's up to Phee to take Benroyal down. But even with the help of her team, can a street-rat destroy an empire?
What are you waiting on this week??
I'm celebrating my 4 Year Blogoversary with a giveaway -
Here